FRANCINE SCHWARZBOURG
EDITORIAL
2019
Monograph of Francine Schwarzbourg, an artist from Lausanne. Supervised by Balmer Hählen, I had the opportunity to work on the various layouts of this book.
Dimensions: 185x225 mm
Pages: 152
Authors: Nathalie Dufour and Bettina Tschumi
Photography: Damien Cerutti
Graphic design:
Balmer Hählen
Printing and binding:
La Buona Stampa
---
ACT LIKE JOHN
EDITORIAL
2019
Diploma work made during the graphic design course held by Thibaud Tissot and Vincent Devaud. This book is an atlas of the greatest films ever made in cinema, bringing together and analysing their scripts, characters, structures and much more.

Dimensions: 220x300 mm
Pages: 320
---
NB: COMMUNICATION
IDENTITY
2019
Visual identity for created under the direction of Balmer Hählen. NB communication is a creative and strategic communication and public affairs agency based in Lausanne, Switzerland.
---
ON A MARCHÉ LA LUNE
EDITORIAL
2019
Layout proposal for the 50th anniversary of man's first step on the moon, organized by Omega.
Dimensions: 200 x 280 mm
Pages: 128
Images:
Attila Udvardi
and
EAA
---
GROOVE CONTEST
IDENTITY
2019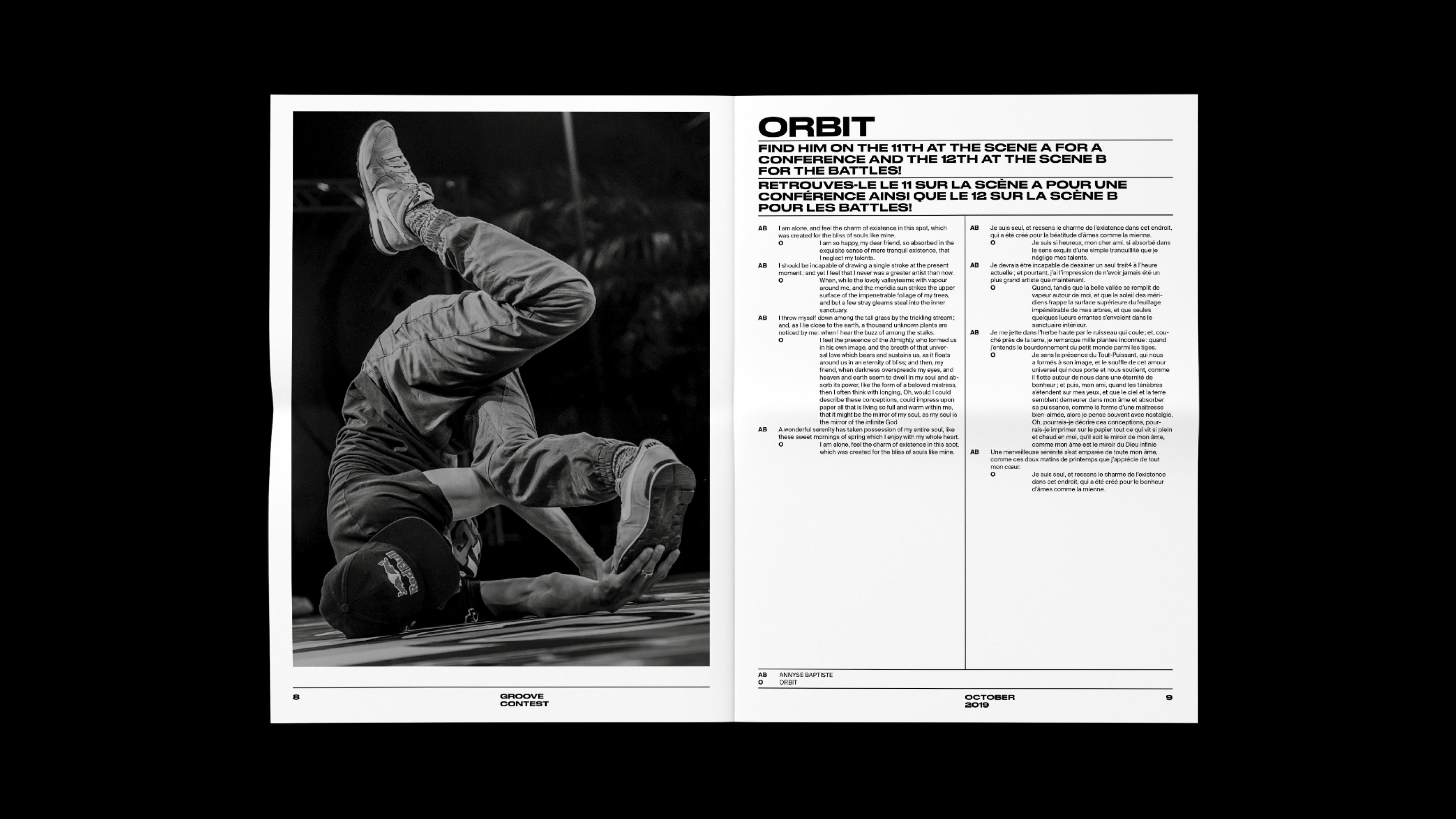 Final project made during my training at the School of Applied Art of La Chaux-de-Fonds. Groove Contest is a fictional dance and hip hop music festival.
Images:
Red Bull
---